The Church is the center for all of life's passages. Trinity offers love, care, and support during life's celebrations and its sorrows.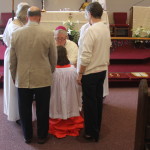 Confirmation is held once a year on the occasion of the bishop's visitation. Youth must be at least 14 years old. Confirmation (for youth) and Inquirers' Classes (for adults) are held to prepare people for membership in the Body of Christ.  The Rite of Confirmation is for those persons who have never made a mature profession of faith in any denomination.  The Rite of Reception is for those persons who have made such a profession in another denomination but who are now desiring to become members of The Episcopal Church.  The Rite of Affirmation is available to those persons, already confirmed in the Episcopal Church, but who are desiring to recommit.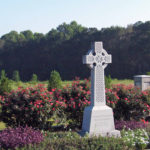 Christian burial is a celebration of the life and faith of the deceased. The liturgy for the dead is an Easter liturgy.  It finds all its meaning in the resurrection of Jesus Christ.  Because Jesus was raised from the dead, we, too, shall be raised.  Our clergy are available for counseling and pastoral care in times of need. When a loved one dies, it is important to notify the church as soon as possible, so that we can provide you with planning, care, and support.
---
Service Times:
Sunday Eucharist
8:15 a.m. (traditional language, no music)
10:30 a.m. (contemporary language, music)
Wednesday Eucharist
5:30 p.m. (informal)
Questions? Message us below to ask.