At Trinity we value the Christian formation of our youth.  Below you will find descriptions of the various youth programs offered at Trinity beginning with our program for the youngest in our pews all the way to the program for our oldest.  We are constantly looking for new ways to engage the youth culture and are always looking for people who are interested in helping us engage our youth community at Trinity and in the broader community of Statesboro.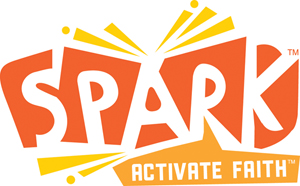 Children's Sunday School (Ages 4-5th Grade)- Sunday Mornings

This past winter, Trinity began holding Children's Sunday school between the two church services.  Children in Pre-K through Grade 5 meet from 9:30 to 10:20 each Sunday morning and learn the same lessons that are heard in church.
Trinity uses the Spark curriculum.  Spark was chosen because it not only reflects our Episcopal views, but also makes learning fun for the children.  We want Children's Sunday school to be something the kids look forward to being a part of, not something they "have to do."
Sunday school isn't limited to children of Trinity families.  If you or someone you know is looking for a Sunday school program for their children, all are welcome.
Children's Sunday school will be ongoing through May 27, when we will break for the summer (with the exception of April 8 (Easter) and April 29 when it will not be held).  It will start up again in September.
EYC (Episcopal Youth Community for grades 6th-12th)- Wednesday Nights

The Episcopal Youth Community (EYC) is comprised of youth in grades 6-12 who gather for the purpose of fellowship, fun, service to church and community, and spiritual nurturing. The Trinity EYC meets weekly on Wednesday nights at 6 p.m. throughout the academic year. In addition to the weekly meetings, the youth also attend retreats, fun weekend trips, and mission trips both domestic and abroad.  New Members are always welcomed and encouraged regardless of religion. Please refer to the Calendar for more information about upcoming events and times.  Click HERE for more information about EYC.