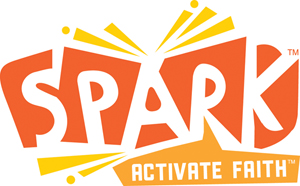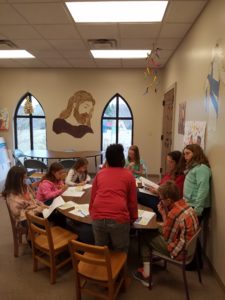 At Trinity, we value our children and families. We offer Children's Sunday school at 9:30 am. It lasts 45 min., leading up to the 10:30 am service.
There are two classes: preschool – 2nd grade and 3rd – 5th grade. Children meet each Sunday, August through May, to learn the same lessons that are heard in church.
Trinity uses the Spark curriculum.  Spark was chosen because it not only reflects our Episcopal views, but also makes learning fun for the children.  We want Children's Sunday school to be something the kids look forward to being a part of, not something they "have to do."
Sunday school isn't limited to children of Trinity families.  If you or someone you know is looking for a Sunday school program for their children, all are welcome. A nursery is staffed by Iris Jones from 8 am through the late service each Sunday for infants through age 4.